Neil Armstrong Biography Summary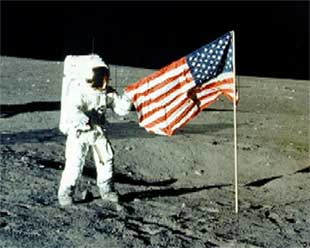 Neil Armstrong
AKA Neil Alden Armstrong
Born:
5-Aug
-
1930
Birthplace:
Wapakoneta, OH
Gender: MaleRace or Ethnicity: WhiteSexual orientation: StraightOccupation:
Astronaut
Nationality: United StatesExecutive summary: First man on the Moon
Military service: US Navy (pilot, Korean War)
Neil Armstrong was the first man to walk on the moon. It happened on 20 July 1969, and millions of people watched worldwide on live television. His mission and safe return are widely considered to be among America's greatest accomplishments of the 20th century.
Armstrong was a Navy fighter pilot in the Korean war, and flew 78 combat missions. Later, as a civilian, he flew extensively as a test pilot. As a NASA astronaut, he commanded Gemini VIII in 1966, which conducted the first rendezvous of two spacecraft in orbit, and narrowly averted disaster when a stuck thruster made the Gemini craft roll and yaw uncontrollably. In 1968, the pressurization system for the steering jets on Armstrong's lunar landing research vehicle failed. Armstrong ejected safely, but the $1.5 million vehicle was a complete loss.
In 1969, Armstrong commanded the Apollo 11 mission, and made history. Without in any way minimizing his courage -- space travel was and remains very dangerous -- it's worth remembering that Armstrong's accomplishment was not his alone. Two other astronauts (
Michael Collins
and
Buzz Aldrin
) accompanied him on his most famous mission, and the Apollo program was designed, constructed, and monitored all along its way by thousands of experts. It cost more than $25 billion -- about 1/6 of the cost of the Vietnam war, in 196
0s dollars.
NASA higher-ups decided which astronauts would make which missions, and any of the astronauts could have been chosen. When the crew for Apollo 11 was named, NASA decided weeks in advance that Armstrong, not Aldrin, would be the first to step out of the landing vehicle, and thus forever be the correct answer on history and science quizzes.
Even Armstrong's famous words when he stepped onto the moon ("That's one small step for man, one giant leap for mankind") were scripted for him -- and either flubbed or garbled in transmission. It was supposed to be "one small step for a man", which makes much more sense.
Father: Stephen ArmstrongMother: Viola ArmstrongWife: Janet Shearon Armstrong (m. 1956, div. 1994, two sons)Wife: Carol Held Knight
High School: Blume High School (Wapakoneta, OH; 1947) University:
BS Aeronautical Engineering, Purdue University
University:
MS Aerospace Engineering, University of Southern California
Professor:
Engineering, University of Cincinnati (1971-79)
Alfalfa Club
1970
American Astronautical Society
Fellow
Explorers Club
National Academy of Engineering
Phi Delta Theta Fraternity
Presidential Medal of Freedom
Silver Buffalo
Distinguished Eagle Scout Award
Eagle Scout
1947
Congressional Space Medal of Honor
1978
Hollywood Walk of Fame
National Aviation Hall of Fame
Heart Attack
(Feb-1991)
Ticker-Tape Parade
for the crew of Apollo 11 (13-Aug-1969)
Asteroid Namesake
6469 Armstrong
Walked on the Moon
20-Jul-1969
Neil Armstrong - Wikiquote
Neil Alden Armstrong (born 5 August 1930) is a former Test pilot and astronaut, ... Neil Armstrong Air and Space Museum. Discussion of the "small step" quote phrasing ...en.wikiquote.org/wiki/Neil_Armstrong -
Neil Armstrong
On July 20, 1969, Neil Armstrong became the first human being to set foot on the ... going to the Moon, Neil Armstrong resigned from the astronaut program ...library.thinkquest.org/4034/armstrong.html -
Neil Armstrong
On July 20, 1969, Neil Armstrong took a step out of the Apollo 11 lunar craft onto the moon. ... An article about Neil Armstrong that focuses on his character, ...history1900s.about.com/cs/armstrongneil -
Neil Armstrong - MSN Encarta
Armstrong, Neil Alden, born in 1930, one of the first civilian United States ... Neil Armstrong - Wikipedia, the free encyclopedia ...encarta.msn.com/encnet/refpages/refarticle.aspx?refid=761571861 -
SPACE.com -- Neil Armstrong - Apollo 11 Mission Commander
Neil Alden Armstrong was born on August 5, 1930 on his grandparents' farm near ... 1969, at 10:56 p.m. EDT, Neil Armstrong stepped down onto the Moon and made his ...www.space.com/news/a11_armstrongbio.html -
Neil Armstrong
Neil Armstrong was a test pilot when he was chosen to be an astronaut. ... On July 20, Neil Armstrong became the first person to set foot on the Moon. ...starchild.gsfc.nasa.gov/docs/StarChild/whos_who_level1/armstrong.html -
http://www.lovesmsbook.com/
The best stuff about Neil Armstrong doesn't seem to get much press. ... Actually, Neil Armstrong's first words weren't the ones he intended. ...everything2.com/index.pl?node=Neil+Armstrong -
Neil Armstrong - Definition
Neil Armstrong - Definition. Astronaut Profile. Selection Date: 1962 ... Neil Alden Armstrong (born August 5, 1930) is an American test pilot, astronaut, ...www.wordiq.com/definition/Neil_Armstrong -
Neil Armstrong Biography from Who2.com
On 20 July 1969, Neil Armstrong became the first human being to set foot on the moon. ... Happy 78th Birthday, Neil Armstrong! Arthur C. Clarke Dies Tomorrow ...www.who2.com/neilarmstrong.html -
MySpace.com - Neil Armstrong - 78 - Male - HOUSTON, Texas - www.myspace ...
MySpace profile for Neil Armstrong with pictures, videos, personal blog, interests, information about me and more ... Neil Armstrong's Interests. General ...www.myspace.com/neil_armstrong - , NilArmstrong, NelArmstrong, NeiArmstrong, Neilrmstrong, NeilAmstrong, NeilArstrong, NeilArmtrong, NeilArmsrong, NeilArmstong, NeilArmstrng, NeilArmstrog, NeilArmstron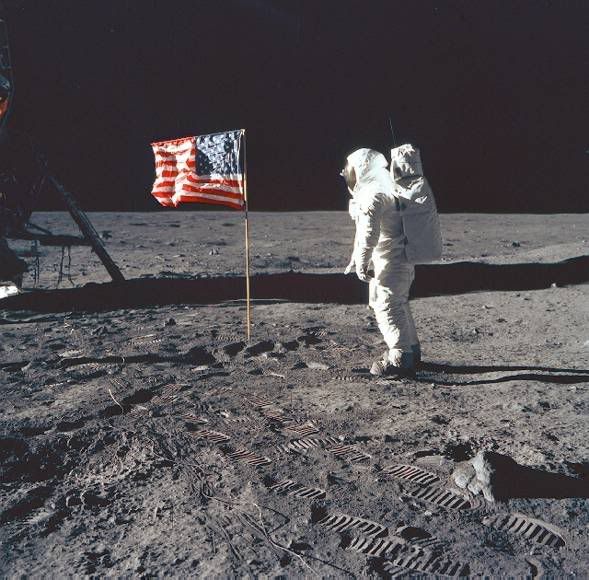 myspace Comments
-
Myspace Hot Comments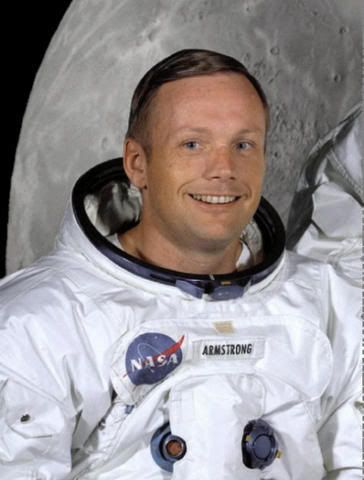 myspace Comments
-
Myspace Hot Comments